North 37 LLC is a cutting-edge US enterprise founded in 2018 that specializes in assisting companies in managing back-breaking amounts of information. With over 5 years of experience in the trucking industry, the team comprises seasoned professionals who handle tasks such as route planning, rate negotiations, dispatching, billing, and updating.
With a decade of experience managing outsourced teams in the US, the founder of North 37 LLC noticed a gap in the company's business strategy. In search of improved marketing and global client connections, there was a need to build and launch a robust, feature-rich website that would house information about each service and enhance brand reach and awareness.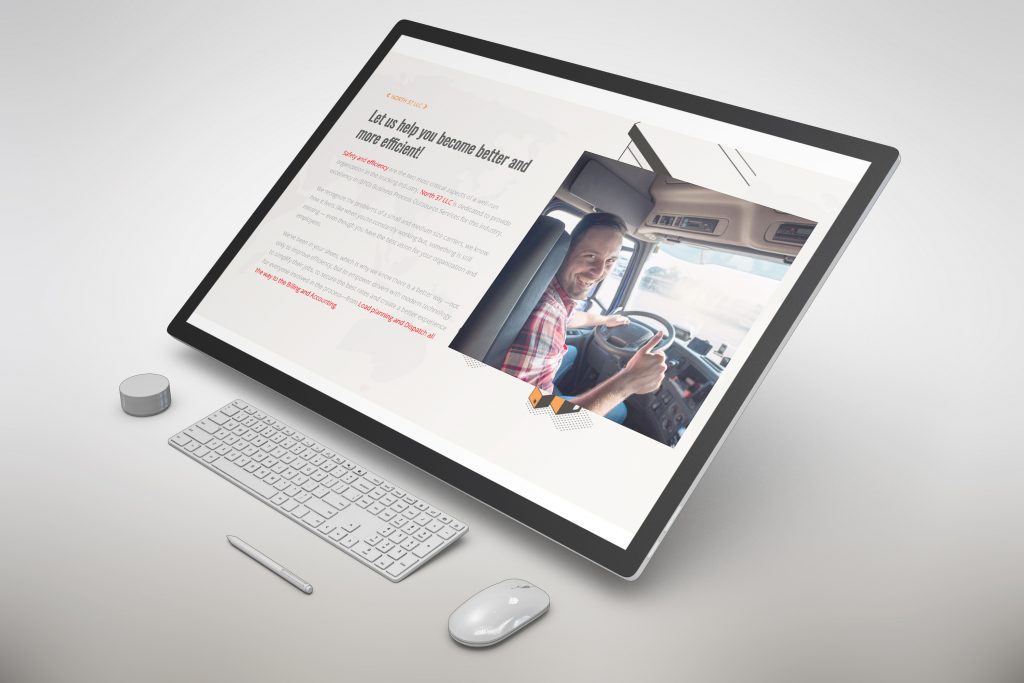 Given the company's established brand identity, logo, and social media presence over the past 5 years, our team had to consolidate and create a foundational website encompassing the existing visual identity, color scheme, and scattered information from various platforms. Essentially, the goal was to develop a one-stop shop for all things related to the company.
Keeping in mind North 37 LLC's substantial service offerings, we centered the website around showcasing the company's value to its clients. Adhering to B2B tenets, the website highlighted crucial features:
70% expense cut

10 dedicated office teams

5+ years in business

20+ years of experience

Additionally, our team meticulously structured a sitemap and allocated dedicated pages to cater to the unique array of services.
Upon receiving the new website, the client praised its user-friendly structure and intuitive navigation. Since this was a one-time project, we transferred the site to the client for further maintenance and updates.
Thanks to our collaboration, North 37 LLC successfully strengthened its reputation, bridged the gap between innovation and efficiency, expanded its market reach, and fostered meaningful long-term client relationships.