Brera (formerly known as the Pandev Academy) is a renowned football academy known for its commitment to nurturing young talents in North Macedonia. Named after its founder Goran Pandev, a legendary Macedonian footballer, the academy has gained recognition for its exceptional training programs. It has produced numerous successful players who have achieved remarkable accomplishments in both domestic and international competitions.
The academy currently boasts 1500 trainees aged between 5 and 17. Goran Pandev, the academy's namesake, is a celebrated figure who has enjoyed an impressive career playing in clubs like Lazio and Inter Milan, as well as representing the Macedonian national team with distinction.
Although the academy has enjoyed an illustrious reputation since 2010, its members recognized the need for a comprehensive rebrand. They felt that the current brand had run its course and was due for an overhaul.
The members, along with Pandev himself, understood the importance of enhancing the brand's digital presence, modernizing its operations, and having it undergo a complete rebranding strategy. It was a significant undertaking, but one we were excited to take on.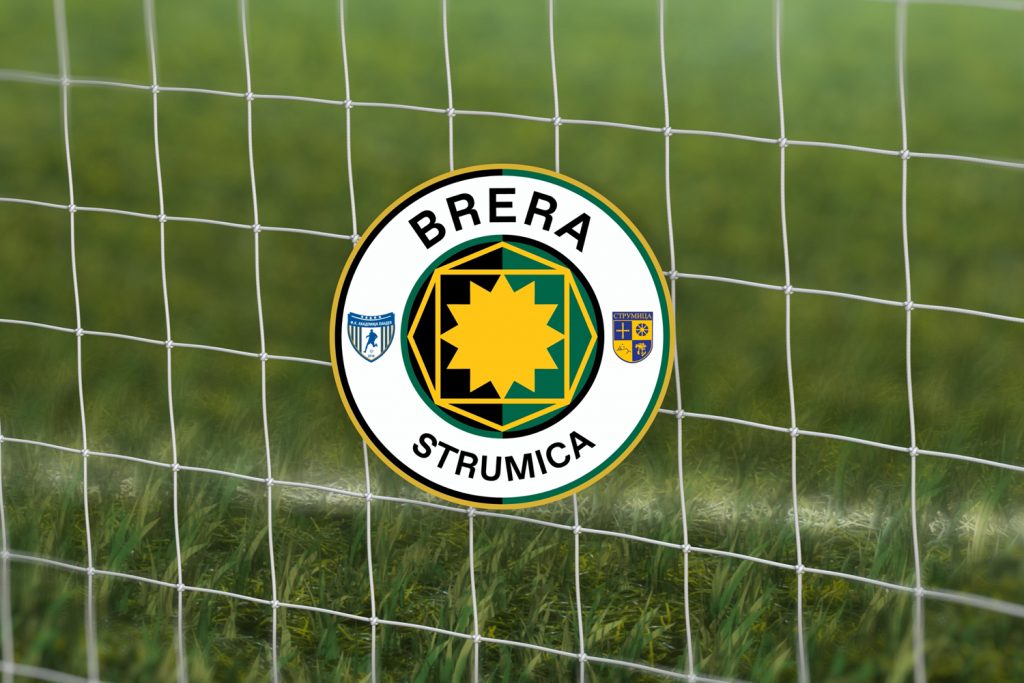 Having the honor to devise the brand's new strategy, our team started with the most fundamental request – the brand itself. The academy underwent a change in ownership, leading to its new name, FC Pandev Academy Brera. The addition of "Brera" pays homage to the artists' district in Milan, known for its timeless charm and serving as the primary residence of the new owners.
The rebranding strategy encompasses the following aspects:
Securing new sponsors and supporters

Launching a rebranding campaign as an announcement

Establishing a presence on new social media platforms like TikTok and YouTube

Creating a comprehensive website with a webshop for merchandise

Designing new academy uniforms

Devising marketing and advertising materials for various platforms and media

Implementing state-of-the-art motion design for the logo and video content

Encouraging UGC from members and fans alike
The collaboration with this famous client is still in its early stages, so we're still gauging our results through direct feedback from Pandev and the other owners. The new name, logo, and uniform designs have been extremely well-received, and the academy expressed excitement about representing the new brand.
As we prepare to launch the marketing campaigns, we anticipate solidifying the new brand image and securing partnerships with notable figures in football, generous sponsors, and influencers.
As mentioned previously, this brand is currently undergoing a revamp, so much of the work is yet to be done. However, in collaboration with the academy, we have outlined preliminary plans for the future. We look forward to:
Fleshing out the new brand image

Creating a conducive identity across all platforms

Establishing a sports center, hotel, restaurant, and museum