Agent's Bookkeeper is a bookkeeping service brimming with experienced accountants ready to make the lives of real estate agents easier. The team manages books and optimizes the finances of busy realtors without risking fines or revenue loss. Agent's Bookkeeper boasts professional accountants, bookkeepers, and CPAs who enhance cash flow and capture more market share.
As a newly established brand, Agent's Bookkeepers needed a complete visual identity, logo, and website to get the business off the ground. Since the company operates in a niche market and caters to a specific group of people – real estate agents, the team needed an online presence that addressed the pain points of their prospective customers.
But to gain recognition and a competitive edge on the market, Agent's Bookkeepers first needed an intricate and memorable logo encompassing the service.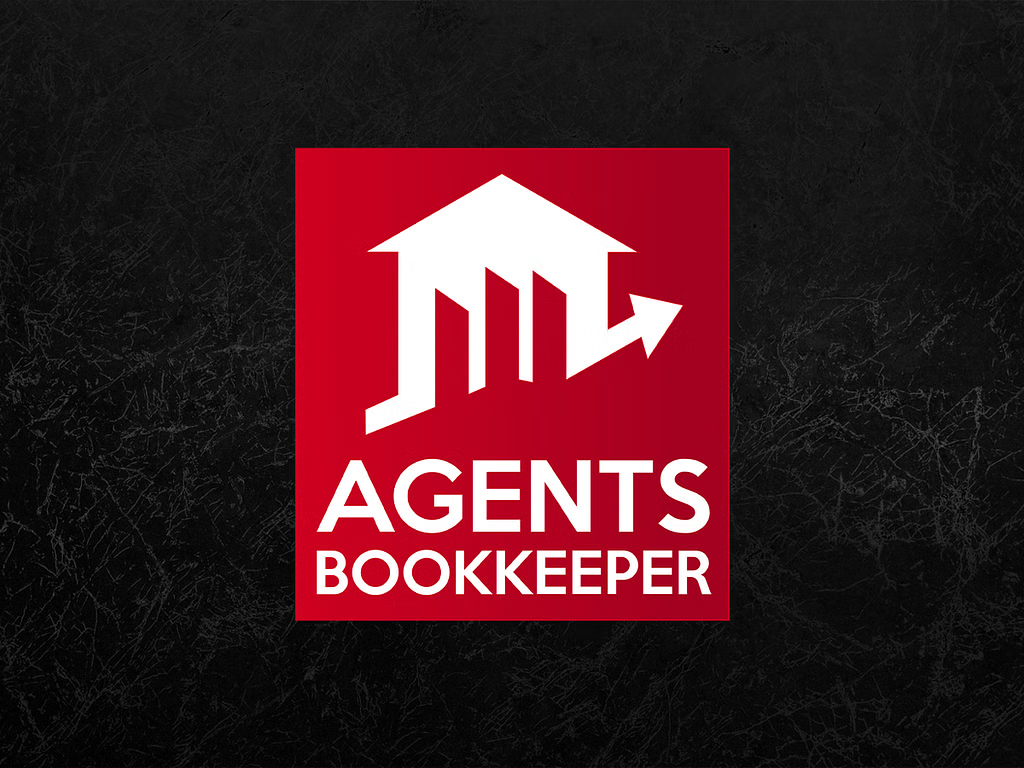 After discussing with the client, we tackled the logo first as the foundation for the visual identity. We settled on a color scheme of red and white to represent professionalism and dynamism. This contrast helps our brains identify images faster, which was a welcome addition.
The logo features a simple red icon of a house with white space representing graphs and an underlining arrow symbolizing growth. The business name sits beside the logo.
Regarding the website, our team emphasized a smooth flow, interactive design, and dynamic content with moving elements and animation. The client was able to incorporate all the relevant information necessary for potential clients, including a list of services, contact forms, and general details about the business and the employees' expertise.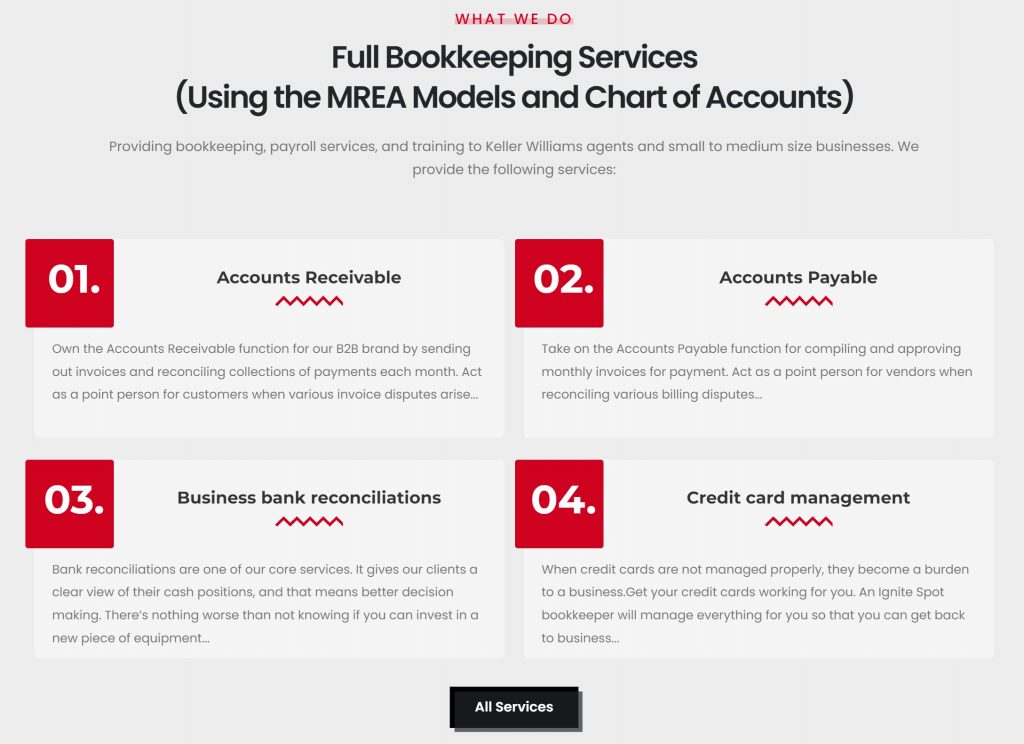 After launching the site, Agent's Bookkeepers successfully connected with prospective clients through a highly-optimized, comprehensive website. With its new signature colors and a wealth of useful industry-related information, the company positioned itself as an expert in real estate accounting, increased brand awareness, and secured new and exciting clients.